Innovative, proven model for diabetes remission
know more about our Type 2 Diabetes Reversal program
points reduction in HbA1c in many patients
better blood sugar levels with less medications
reduction in medications and some are off insulin
weight loss in 3-6 months with increased energy
Diabetes remission and more!
Aasaan's proven clinical and lifestyle interventions result in multiple health benefits leading to living a happier life with fewer medications
Real transformations, Real Stories
4.8/5 average rating, 117 Google reviews; 98% rating, 402 votes on Practo
Our patients experience a reduction in medications and insulin, a reduction in HbA1c, healthy weight loss, an increase in energy, improved confidence, improved cardiac profile, and more.
Awesome, simply Awesome!!!
The program, the knowledge and the support from the doctors was beyond my expectations! I was able to drop 3 points off my Hba1c numbers in 3 months from 9.2 to 6.2 and lost 25lbs! What is really great about this program is that it uses an holistic approach, the doctors not only monitored the physical aspects of my Journey but emotional, mental and spiritual as well.
I started this program to get rid of diabetes,
I am ending it with getting rid of negative mindset and a whole new positive lifestyle that is sustainable, enjoyable and feels thoroughly natural.
Thank you to the entire team at Reisaan Health for this amazing new outlook to life!!!
- K V
November 2022
Life-Changing Transformation
The best decision of my life. I'd been on insulin since 2015, resigned to a life of medication and side effects from medications. Spending over 10k monthly, I knew it was time for a change. Reisaan, recommended by my sister-in-law, was a game-changer.
In just 2 months, I understood food, boosted energy, and slashed sugar levels. No more insulin, just basic meds. Lifestyle changes helped me out with my diabetes and now my skin feels healthier as well. Thanks to Dr. Roshani, Dr. Rakshita, Ruchi, Zobia, and the team,
I'm healthier and believe nothing's impossible. Give it a try – don't think twice. Thanks a ton, Dr. Roshani!
- Zoya
September 2023
Reversed Type 2 Diabetes
Type 2 Diabetes for a 42 year old can be devastating. It hit me like a rock and I had no hope of coming out of this but for seeking allopathic treatment. With every session, Dr Roshani and team helped me overcome every roadblock that would affect holistic well being.
I got rid of my allergies, reset my gut, started my walks and strength training on a regular basis and gradually the intensity increased. It has been 4.5 months and I can do a 36 hrs, 24 hrs and 42 hrs IF on alternate days. I can eat whatever I wish in moderation on non fasting days. Here is a glimpse of how close I am to Diabetes Reversal:
FBS was 318 now at a steady 100, HbA1c was 14.3 now at 6.7, Triglycerides was 290 now at 150, LDL was 155 and now 130, Cholestrol was 260 and now 200
- Milind
October 2021
Reduced HbA1c without Insulin
Dr. Roshani is a magician. I had gone to her after all the best doctor's of this country has told me that you are diabetic for than 20 years and no tablets will work on you. You must now go on insulin. Non of the doctor's to my surprise has an answer to my question that what after insulin.
When I met Dr. Roshani I was surprised to know that diabetes is reversible. She was very confident of what she was talking. She told me to follow certain steps. Her team of doctor's staring with me. I followed what I was told religiously. Today from my Hbac1 from 8.9 has come down to 5.4. She has done what she promised. Dr. Roshani keep up the good work as this country needs people like you because India ranks No 2 in terms of diabetes in the world.
- Narendra
March 2019
Reduced HbA1c, lost weight, improved energy and self confidence
I am diabetic since 2011, have taken treatment from 2-3 diabetologist but there was no improvement. Consulted Dr. Roshani in April'19, in first meeting the way she explained the importance of lifestyle, diet and mindset was an eye opener for me. I signed up for the 3 months Diabetes Reversal Program. The course of program is well designed and the manner in which the team tracks the development in highly appreciated.
Before the program I started with 12.7 Hb1ac which has reduced to 9 in few weeks. Have lost weight in right places, energy level has improved, self confidence has increased and moreover my family is happy since I am happy. All thanks to Dr. Roshani and team. Hats off to you.
- Kadambari
June 2020
Getting rid of Diabetes!
I had diabetes for almost 20 years and was under medication. Fortunately my wife came across recommendations of Dr Roshani who helps patients to reverse diabetes through lifestyle change.
Honestly I was skeptical at the beginning but I thought of giving it a try. I am fortunate that decision paid up. In only three months into the program I am off medication and my sugar levels are normal. I would recommend her to everyone who has diabetes.
- Sohel
July 2023
Schedule a 30-minute video consultation with Dr. Roshani Sanghani and our team before joining the program.
The "Reisaan Way" to transform your health
At Reisaan Health, we believe in providing you with the most effective and personalized approach to achieve your health goals. Our proven and innovative approach that will not only enhance your understanding of our program but also set you firmly on the path to lasting wellness.
A proven, highly customised way to reduce medication and prescriptions in diabetes.
The four lifestyle changes that can reverse diabetes and the science behind why these lifestyle changes work
A C-Peptide level helps us know your body's current ability to make insulin. But what EXACTLY is C-Peptide?
Frequently asked questions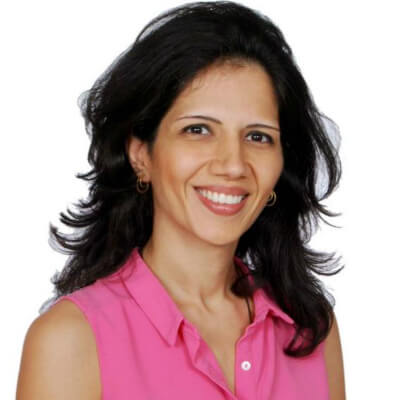 About Dr. Roshani Sanghani
Dr Roshani Sanghani is American Board Certified in Internal Medicine, Endocrinology, Diabetes, and Metabolism. With over 15 years of experience, Dr. Sanghani has established herself as a leading expert in hormone balance and a super specialist in diabetes, obesity, and weight management. She is also a member of the Society of Metabolic Health Practitioners (SMHP), which highlights her commitment to providing the best care to her patients.
Dr. Sanghani's passion for evidence-based medicine and commitment to improving the quality of care is evident in her work. Her specialty in endocrinology and diabetes makes her a highly sought-after physician, and she has been invited to lecture at various medical events in India and internationally on these topics. Dr. Sanghani uses a personalized approach that focuses on lifestyle interventions, education, motivation, and empowerment to help her patients make informed choices and achieve better health with less medications.