Transformative PCOS & Women's Health Program​
The PCOS / Women's Health program at Reisaan Health is a comprehensive and personalized approach to addressing PCOS, hormonal imbalances, and related health issues in women.
The program is led by endocrinologist Dr Roshani and her team and focuses on lifestyle modifications and sustainable solutions to improve overall well-being. It has helped women achieve regular menstrual cycles, improved blood work results, decreased body fat and insulin resistance, increased stamina, and an overall healthier lifestyle.
The program's focus on self-care and accountability with medically supervised hand-holding sets it apart from conventional approaches.

know more about our PCOS / Women's Health program
Expert Team, Desired Outcomes
By combining medical expertise, behavioral science, lifestyle, and habits, we treat the whole you.
Expert Holistic Advice: The program offers valuable and holistic expert advice targeting PCOS, hormonal issues, and related health concerns. Through a comprehensive understanding of each individual's needs, the team tailors their recommendations to bring about meaningful and lasting changes.
Emphasis on Four Pillars of Well-being: The program addresses four essential pillars – Nutrition, Sleep, Stress, and Exercise – recognizing their crucial impact on women's health. By nurturing a balanced approach to these areas, participants experience positive changes in energy levels, mood, skin health, and sleep patterns.
Personalized Support and Guidance: Dr Roshani and her team offer personalized support and guidance throughout the journey. The team works closely with each individual, understanding their unique needs and challenges and providing expert advice to address specific hormonal imbalances and health concerns.
Sustainable Lifestyle Management: With a focus on intermittent fasting and lifestyle adjustments, the program aims for sustainable weight loss and hormone regulation. Participants develop healthier relationships with their bodies, food, and weight, fostering a positive and empowering approach to wellness.
Medicine-Free Approach: Rather than relying solely on medications, the program advocates for the right diet and lifestyle to manage hormonal imbalances. Participants witness improvements in their health, including regular menstrual cycles, improved blood work, and enhanced overall well-being.
Positive Growth Mindset: The "Reisaan Way" fosters a positive growth mindset, encouraging participants to take charge of their lives and consciously shape their well-being. This empowering perspective enables sustainable lifestyle changes for the long term.
Success stories from our members
Google: 4.8/5 average rating, 113 reviews. Practo: 98% rating, 408 votes
I consulted doctor and her team for PCOS and hormonal issues causing high fat %, high cholesterol and high TSH. Their valuable and holistic expert advice has changed my life and given me hope. Following their guidance worked wonders for me when all other attempts were failing, and has helped me develop a healthy relationship with my body, weight and food. I no longer stress out over diet plans and calories and have seen a positive impact on my overall well-being in just a month.
My experience with Dr Roshani has been truly life-changing. With the analogy of the 4 wheels of the car (Nutrition, Sleep, Stress, Exercise), they have helped me embark on my PCOS reversal journey. Through the course of the program, I have been able to change my outlook towards life- from earlier seeing it as something that we have no control over, that we're a victim of or that happens to us to NOW seeing it as something that we consciously make for ourselves. In the car of life, we're in the driving seat, steering it in the direction that we choose.
What I admire the most about Dr Roshani's approach is their positive growth mindset and support, they taught me how to talk to myself encouragingly and not harshly. They didn't ask me to change my identity (I like to think of myself as a foodie) rather how to work around it. My most favourite part is that all this is totally sustainable for all times to come!
By the end of my 6 months at Reisaan Health,
I am now off all medication, my reports are all normal, my stamina has improved, my weight has decreased and all in all, I'm fitter.
They have helped me get a cleaner healthier lifestyle, not through anything complicated or difficult to follow, rather doing it the 'Reisaan' way!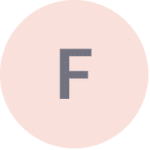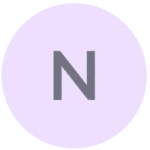 Dr. Roshani changed my life. I have been battling PCOS (poly cystic ovary disease) for over 10 years and I have met with many many doctors. Doctors usually prescribe medication without proper explanation and reasoning. Dr. Roshani explained the problem to me in detail and gave me practical suggestions. She asked me to change my diet, my exercise routine, she gave me reasons why and how I can do it. She put me on medication until I can implement these changes. She is very motivating. It gave me a better understanding of my problem and a stronger reason to change my lifestyle.
6 weeks later, after making those changes, my PCOD condition has gone away. I am off all medication. I feel free and liberated. I was able to take ownership of my own life and body and it actually worked!! Today, I feel amazing because I do not have to worry about problems that come with PCOS like infertility, irregular periods, acne, hormone imbalances. This is an emotional moment for me because all doctors had said that this will never go away, you have to learn to manage it. With Dr. Roshani's help, I was able to overcome it. Her holistic approach to medicine is amazing! I would recommend her to anyone who has hormonal problems.
Frequently asked questions
About Dr Roshani Sanghani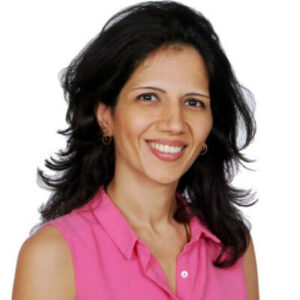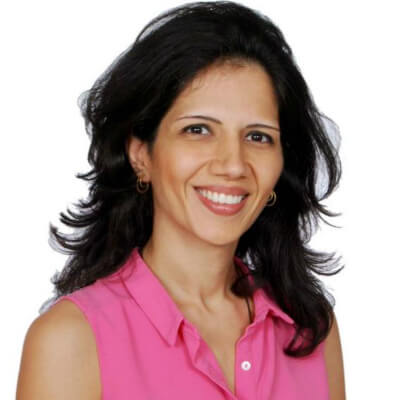 Dr Roshani Sanghani is American Board Certified in Internal Medicine, Endocrinology, Diabetes, and Metabolism. With over 15 years of experience, Dr. Sanghani has established herself as a leading expert in hormone balance and a super specialist in diabetes, obesity, and weight management. She is also a member of the Society of Metabolic Health Practitioners (SMHP), which highlights her commitment to providing the best care to her patients.
Dr. Sanghani's passion for evidence-based medicine and commitment to improving the quality of care is evident in her work. Her specialty in endocrinology and diabetes makes her a highly sought-after physician, and she has been invited to lecture at various medical events in India and internationally on these topics. Dr. Sanghani uses a personalized approach that focuses on lifestyle interventions, education, motivation, and empowerment to help her patients make informed choices and achieve better health with less medications.