Start your health journey with Aasaan
Our team is happy to answer your questions. Fill out the form and we'll be in touch as soon as possible.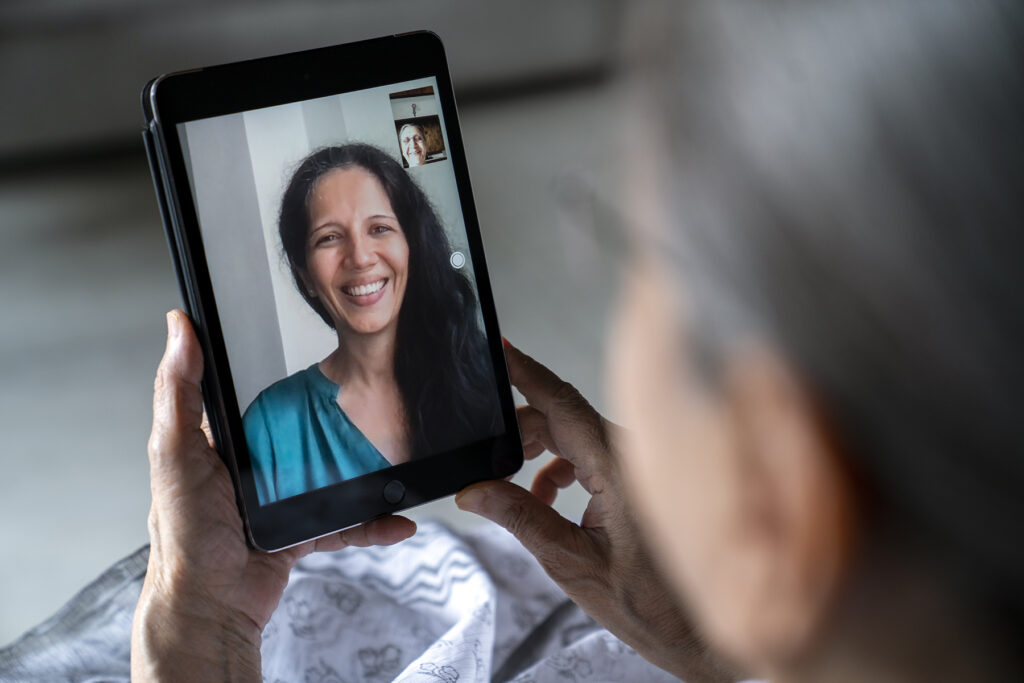 I am 48 yrs male with Type 2 Diabetes since last 7 years. I got to know about Dr Roshani thro youtube. I was aware of low carb/keto and had tried it earlier, but gave up later. Got benefit in terms of good amount of weight loss. However my diabetes was getting worse, despite being quite active, with increase dose of medication and even addition of new drugs. This was quite frustrating. So I joined the program of Reisaan. With guidance of Dr and their staff started the fasting protocol and reduced the medicines. I tasted the sucess in just 2 weeks, when my fasting blood glucose recorded 93 (as against 140 - 150). I knew I was on right track. The fasts became easy with increased protien level. I am very happy with the journey so far. Many of doubts and apprehensions got cleared. Now I have to focus on muscle building which will give me long term benefit. There is lot of information on youtube and net about fasting, but most of it is with western diet. With Dr Roshani, I could adopt it to the Indian menu.
Mahesh Gaikwad
2022-12-22
I have learnt many things about nutrition and fasting, most of my complaints in the body have decreased.. I have understood how to take protein and reduce carbs ,which helped me in healthy eating. Some of my hormonal abnormalities got reversed.. Hopefully rest of the things will be addressed as I continue my weight loss journey. Thanks to Dr. Roshini and her team . Good work on their part in helping people to reverse their health issues .
Beulah Elizabeth
2022-12-21
I was recommended to undergo Bariatric Surgery in August'22 because of obesity related health problems such as high BP, Obstructive Sleep Apnea, Fatty liver and Fatigue. Taking up Dr. Roshani's weightloss and insulin resistance reversal program came highly recommended from a doctor. I was ready to do anything to avoid surgery. From the very first communication via email, it was clear that this was an action oriented programme unlike other spoonfed ones. The intention at Reisaan is to empower everyone enough to take charge of one's lifestyle in an informed and balanced way rather than depend on diet plans that have an expiration date. The course that preceded the programme is an all encompassing gospel that leaves you with total understanding of what your body mind and soul need to consistently have great health and no unanswered questions. There are no diet plans but you're taught to listen to your body to choose what it needs. The programme isn't a race or a crash course, but a deep dive into fixing age old beliefs, our relationship with food, with our body and mind. It sounds philosophical but it isn't! I learnt about cravings, why they happen, how to control them and also how it is okay to give in to them with awareness! I learnt to fast from 16 to 24, then 36, 72 and finally 120 hours! Not out of sheer will power but preparation, correct nutrition on eating days and precautions on fasting days! In three months I was never asked about how much weight I lost. Rather I saw for myself that my pain reduced, overall swelling reduced, blood reports show improvement in liver health, cardiac health, pre-diabetes has been reversed, inflammation has reduced and this is only the beginning. Unlike diet plans that end, I've learnt to take charge and create a sustainable lifestyle! It is December'22, I began this year low and disheartened but thanks to Dr. Roshani and team, I'm ending it on a high!
Dr Roshani is a saviour. I have had met many doctors but never one like Dr Roshani and her team. She takes her time and with much patience, not just teaches about your own body, but also provide constant support with your doubts and queries. I was skeptical if my thyroid could ever be treated but after doing the course with Dr Roshani, my dosage came down, I lost weight and feel more energetic now. Thank you Dr Roshani and the team!
I have never been overweight and I always thought I was fairly healthy. My blood report showing high TSH levels came as a shock to me. But I was glad I had something that explained the extreme tiredness and other symptoms I had been experiencing at that time. I did some 'Google research', lol and read some ebooks on Hypothyroidism and I thought I could easily fix everything that was wrong with my health myself. I began eating healthy or what I thought was healthy and exercised for a whole month, but all in vain. I felt even more exhausted than before. I knew right then that I needed serious lifestyle intervention and the guidance of an endocrinologist. Fortunately for me, my gynaecologist pointed me to Dr. Roshani. My first live Zoom call with Dr. Roshani was everything I'd needed to instill faith in her. I was impressed to see a trim and taut looking doctor with defined arms and a flat tummy. She was articulate and seemed to understand my symptoms. She had dealt with hypothyroidism herself and had been living free of 'the pill' for the past 8 years. I thought to myself, "She knows her stuff, she looks fit... she's a 'walk the talk' kind of person." Over the next 3 months Dr. Roshani proved me right. From her, I learnt things that changed my health quite rapidly. I lost 2 inches off my tummy in the first 7 weeks itself. Within 3 months my TSH levels came down and every other health parameter improved. I began to get back to my former energetic self. Dr. Roshani busted quite a few health myths for me. It came as a total surprise to me that salt is not bad for health and I had no need to reduce my salt intake. I learnt how to manage sugar cravings. I learnt about habit forming and breaking. I learnt about small tweaks that collectively make a big difference in overall health and well-being. I would often come up with a list of questions on our personal chat group and Dr. Roshani would patiently answer them. On a rare occasion, her answer was a straight "I don't know, there isn't enough research on this". Her honesty left me amazed. She didn't give me a diet plan nor did she tell me not to eat a particular food. All she did was explain everything to me and then teach me how to listen to my body and make decisions based on my health goals. The Aasaan APP was a huge help in planning my daily diet, exercise and sleep routine. I slowly learnt how to make my own meal plans. I learnt of legit resources for health through Dr. Roshani and thanks to that, I continue to learn new things everyday. At the end of my 3 month programme with Dr. Roshani I feel fully equipped to continue working on my health. In my opinion, a good doctor is someone who teaches a patient how to help themselves and Dr. Roshani did just that for me.
Raashmi Chakravarti
2022-12-05
Hi All I am a new onset type 2 Diabetes patient. There is a great news which I want to share. I have been able to get my HbA1C from 9.9 to 5.9 in three months after joining Dr Roshni. One of my drugs Jardiance is stopped and sugar levels are stable. I feel so happy and elated that I wish to share that the constant facilitation of Dr Roshni and her team throughout my uphill multipronged attack with type 2 DM was amazing and instrumental in this. The solace of an expert backing me was the main force and I give Dr Roshni and her team full credit for it. Hoping to be able to maintain my sugar levels now without drugs ! 😊😊
It's been life altering journey for me since I joined the program. The understanding about blood glucose levels how to manage them . There is a real treatment to a disease... it's possible... I was not aware... I entered for various reasons .. diabetes, migraine, constipation, acidity, pre menopausal symptoms, hot flushes... many more.. today I am fitter than many... my energy is like a roaring tiger.. I am only thankful for holding my hand and taking me through this.. there are no words to express the gratitude I have for you Dr. Roshini.
Latika Gulyani
2022-11-15
I have benefited tremendously from Aasaan Health's 3 months program. It's their holistic approach to a healthy life style makes them stand apart from other's. Thank you to the entire Aasaan team for the education, encouragement & continuous support through out. I came to know about Dr.Roshani thru diet Dr.. Podcast on YouTube. She not only says less medications but also teaches & shows the path to achieve it. I Can't thank enough Dr.Roshani for all the guidance you have given me to help myself for a healthy life. May lakhs of people benefit from your program in India.
Adonibhavani Bhat
2022-10-15