Start your health journey with Aasaan
Our team is happy to answer your questions. Fill out the form and we'll be in touch as soon as possible.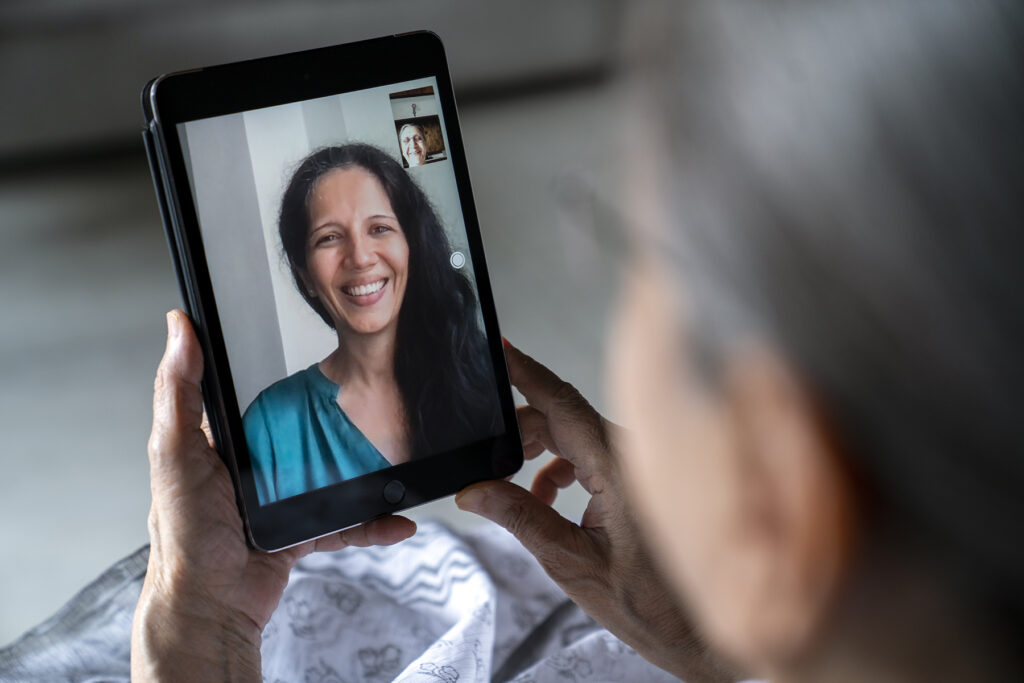 Awesome, simply Awesome!!! The program, the knowledge and the support from the doctors was beyond my expectations! I was able to drop 3 points off my H1ac1 numbers in 3 months from 9.2 to 6.2 and lost 25lbs! What is really great about this program is that it uses an holistic approach, the doctors not only monitored the physical aspects of my Journey but emotional, mental and spiritual as well. The concept of not eating/fasting can seem overwhelming at the beginning, the the way this program is set up and the support the doctors provided, the journey was so easy!! There was never any push to do something, just support and understanding, meeting me where I was and encouraging me to the next step so gently that it felt like a natural progression. I never felt deprived of any my favorite foods ( which is why all other diets have failed for me) and still work towards my goals. Now I can truly enjoy all my favorite foods without being worried about how they will impact my health! I started this program to get rid of diabetes, I am ending it with getting rid of negative mindset and a whole new positive lifestyle that is sustainable, enjoyable and feels thoroughly natural. Thank you to the entire team at Aasaan Health for this amazing new outlook to life!!!
I am very thankful to Dr.Roshani Sanghani for guiding me and helping me to get my diabetes under control to such an extent that today after 5 years I am going to be able to stop all diabetes medicines . I remember 5 years back I first visited dr.roshani after consulting numerous other doctors and being on 2-3 medicines for diabetes. I was just 37 years and with a hba1c of 7 inspite of taking 3 medicines ! Dr.Roshani counseled me on the importance of lifestyle changes, nutrition and exercise for controlling diabetes rather than depending only on medicines . Following her advise I have consistently been able to reduce my medicine from taking 2000 mg a day to 1000mg to 500 mg and now to no medicine at all , controlling diabetes only through intermittent fasting , nutrition and regular workouts . Roshani is probably the only doctor who prescribes lifestyle changes rather than medicine as a philosophy for treating this disease , following the simple steps and small changes as suggested by her makes a huge difference in controlling this disease . Aasan Health clinic and Dr.Roshani Sanghani and team are the best consultants if you are struggling with diabetes , I very highly recommend them to anyone suffering from this disease based on my own personal experience .
A doctor with different perspective on diabetes with simple and real solution on how to conquer it. Just flow what she recommends and feel the difference.
After Covid hit me in early in April it forced a necessary wake up call. For the past several years I had been battling on and off with issues of high sugar. A few years ago I had been put on medication but had to discontinue since it did not agree with me. During the Covid infection, I had severe backpain for which I had to take strong painkillers and a blood test taken during the Covid infection time showed highly elevated levels of glucose with an Hb1Ac level of over 11 as well as high "bad cholesterol" and thyroid issues. After the initial fever and symptoms subsided, determined to take charge of my health I went online and my search for an endocrinologist led me to Aasaan and the wonderful Dr Roshani Sanghani and Dr Trishala. Under their guidance, I discovered to my delight that over a period of three weeks, I had managed to bring down my daily blood sugar readings from above 300 or so to less than 80. All without relying on any medicines! The sincerity and efforts put in by Dr Roshani is commendable. She believes in getting to the root of the problem and not superficially treating symptoms with medication. A holistic programme with emphasis on changes in lifestyle and diet, guides people like me to take informed decisions on our choices of food and how to combat chronic conditions like diabetes, which I have seen causes so much of suffering, especially as people get older. Dr Trishala is equally wonderful with a quirky sense of humour and bubbly cheerful attitude. She was able to guide me through changes in diet, including intermittent fasting, and exercises on a path to reverse diabetes. The thing is unlike typical nutritionists, she does not hand over any personalised daily meal plans and gets you to do the planning yourself, because it forces you to think about the nutrients that you will eat and their role in how your body functions. So it is a win-win for both as you will not be herded into some sort of "diet programme" but into a life It's been a month since I have been under their guidance and can already feel a marked improvement in my health. Blood glucose levels have returned to almost normal and there is a distinct improvement in my energy levels and general well being. I am confident that further down the line that with the kind of care and guidance I am receiving at Aasan, I will be able to completely reverse my diabetes and also sustain it. I want to let people know about what a gem of a doctor I discovered and hope you can also benefit from her efforts to help people get better with minimal dependence on medicines!
I joined the program to help me with fat loss & obesity but also having in mind that it will be another diet plan & I would have to give up on foods in enjoy. But I was in for a surprise. I'm so happy to say that I have lost 10kgs 4 months, without dieting. This program with the help & guidance of Dr Roshni & Dr Trishala has changed my life. Not only have I lost weight, but Iv also lost my low self confidence & low self esteem. I feel super. Not only have they helped me with weight loss but I now have more clarity of mind, I can think better & faster due to which my work gets done a lot quicker & the quality of work has also become better. I feel my response to situations in life has become more spontaneous & apt. I sleep better, I'm always energised ( this is a big one for me) as due to the weight I used to never like to exercise & now I can go on and on without feeling tired. I accomplish so much more in a day than I used to. I would sincerely like to thank Dr Roshni & Dr Trishala for helping me change my life not only through the program but with their support, humility & patience. The program is something which is so easy & now it's my lifestyle. I wish this program reaches as many people as possible so their lives can be changed for the better too. Best wishes & kind regards - Sia
With Diabetes on both sides of my family, I had witnessed the devastating effects of long term uncontrolled diabetes. With my FBS at 318, PP at 425 and HB1AC at 14.3, I had no hope of coming out of this but for seeking allopathic treatment. On my research to find out any alternatives to allopathy, I happened to read Dr. Roshani's website. Diabetes reversal seemed too good to be true but I was determined to try. My very first session with Dr Roshani and Dr Trishala was enough to get me assured that I was at the right place. I realized I wasnt eating a lot of wrong things and with guidance from Dr Roshani, I tweaked my diet. First 2 weeks went well and then came intermittent fasting. Fasting for me was always a religious thing - No onion garlic on Tuesday or maybe skip a meal here and there. Today if I think about it, Dr Trishala completely brainwashed me into it :). From 4 meals a day to 3 meals to 2 meals, the next 1 month, I realized I could easily do a 16 hour IF. Then came the slightly tough part of getting to 20 -24 hours. The guidance on proteins, right carbs, fasting fluids was extremely helpful. Bone broth became a best friend and 24 hrs IF seemed like a cake walk in 3 months. I realized I was feeling fitter, mentally alert and was sleeping much better. With every session, Dr Roshani and Dr Trishala helped me overcome every roadblock that would affect holistic well being. I got rid of my allergies, reset my gut, started my walks and strength training on a regular basis and gradually the intensity increased. It has been 4.5 months and I can do a 36 hrs, 24 hrs and 42 hrs IF on alternate days. I can eat whatever I wish in moderation on non fasting days. Here is a glimpse of where I was in December vs where I am today and very close to Diabetes Reversal WITH NO MEDICATION. FBS was 318 now at a steady 100, HB1AC was 14.3 now at 6.7, Triglycerides was 290 now at 150, LDL was 155 and now 130, Cholestrol was 260 and now 200. I cannot thank Dr Roshani and Dr Trishala enough guiding me all the way and introducing me to this god sent concept of Intermittent Fasting. I hope this reaches out to several Type 2 Diabetetic who struggle with the disease trying out several medications with side effects.
Milind Bhandarkar
2021-05-31
Dr. Roshni & team were extremely helpful and supportive throughout this journey. I feel like I've learnt some fundamentals that give me better control over my choices vis.a vis. What other nutritionists prescribe ( which I feel is too rigid and unsustainable) and I'm grateful to them for being so hands on about it. A few months into my IF journey, along with inch loss.... I've seen an improvement in my blood work, my moods, energy levels, skin.. sleep patterns and over all agility. Overall a great journey and still long way to go :). Thank you Aasan Centre.
Divya Bahirwani
2021-05-30
Acidity a bad dream that I lived for years! Well I had been suffering from chronic acidity from time immemorial. Popping in ant-acids once or twice a day had become a way of life without them giving me any permanent relief. Over the years had got a couple of endoscopies, visited multiple doctors to figure out why I was literally Burning all the time. I couldn't sleep well, never felt rested/fresh, bloated, uneasy, headaches etc. My husband had joint the program at Aasaan Health Solutions with Dr Roshani and Dr Trishala for his weight management. I was seeing how they were helping him bring about lifestyle changes without medication or imposing anything. I thought let me focus on myself also now and give it a try. I was reluctant, nervous initially wondering how they could help me with Acidity, Headaches. But I decided to venture on the journey with them. And from there till now - life is better, I am better, I haven't popped in a single ant acid for the last 4 months (literally unbelievable). The holistic approach followed by them has helped my Gut Reset, help me overall feel so much better. We have together taken baby steps and I have finally seen light at the end of the tunnel. I am learning and improving each and everyday in this holistic journey with them and I can't thank both Dr Roshani and Dr Trishala enough, for helping me put an end to my Nightmare of Acidity and helping me find a fitter and healthier me. Thank you. Parbin Kaur Mehta 26 May 2021
I visited for Type 2 Diabetes Treatment Dr Roshani is an extraordinary doctor. She is one of the best endocrinologists in country, and the best one I know! I was detected with diabetes almost six years ago, I was not even 35 then, and had lost all hope. But with Dr Roshani Sanghani support and practice, I have reversed my diabetes now. I do not have diabetes anymore!! The best part is she practises what she prescribes. She leads by example to her patients. She does not believe in treating the disease, she believes in curing it. I would recommend each and every one of the diabetes patients to visit her, she can actually transform your life.
Vishwabhushan Kamble
2021-05-23
I have been under the guidance of Dr.Roshni Sanghani since 2014. She has handheld me through the ups and downs of trying to control my diabetes, not just my blood sugar. She is kind but firm as the situation demands. She keeps us abreast with facts and weeds out the nonsense. She introduced me to carb counting and then started me on an insulin pump which has made a huge difference to my life personally and to my family as well. I can always depend on her to be there, no matter how much of a physical distance may separate us especially in times of distress.. She is not rigid. She adapts according to the individual and the situation. She is always abreast with newer modalities of thinking. Common sense is the bedrock of her decision making.
Shirin Lalkaka
2021-05-23