Start your health journey with Aasaan
Our team is happy to answer your questions. Fill out the form and we'll be in touch as soon as possible.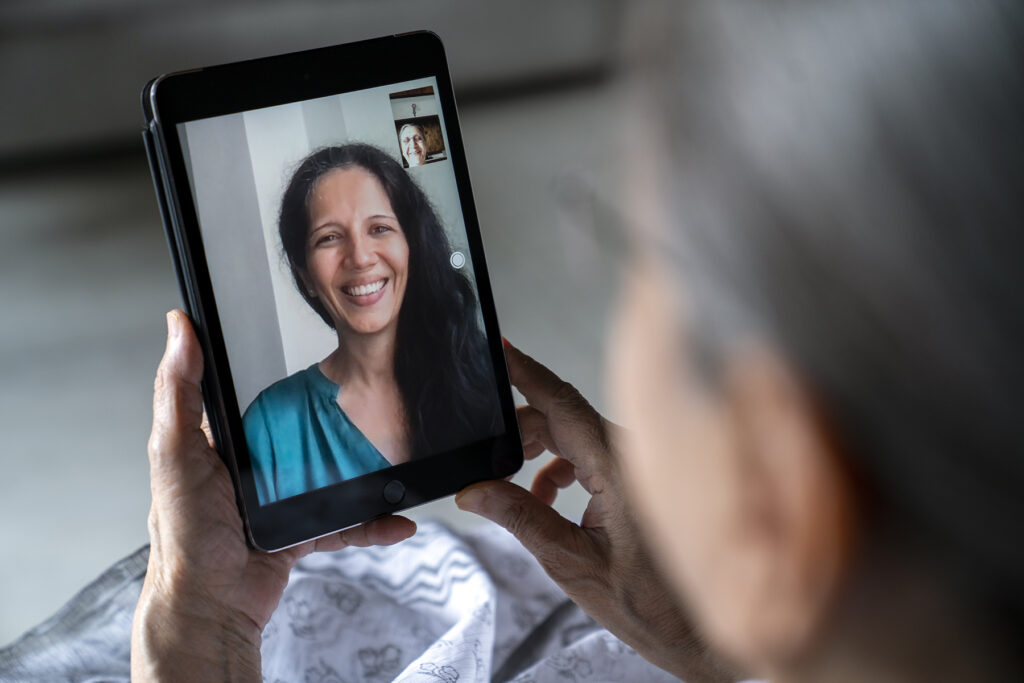 I'm a believer that any lifestyle disease can be reversed with the right mindset and determination and Reisaan Health has helped me strongly establish that belief in my lifestyle change. Thanks to Dr.Roshani and her super team!
Pamela Mukherjee
2023-07-31
Dr. Roshani and her team's approach to promoting health and wellness is unlike any other doctor we have been to! Importantly, there is a tremendous focus on education, science, and a holistic approach - as it should be! This approach is not about popping pills and finding relief. It is about being invested, taking onus and responsibility for oneself and having faith in the process and the journey. The outcomes are great! Thank you team Aasaan!
Sushama Nagarkar
2023-07-27
I am a person with autism who was diagnosed with a metabolic syndrome disorder almost 20 years ago. I have been to many doctors but none had the comprehensive approach that Dr. Roshani and her team have. I try to maintain a balanced lifestyle under their guidance and my family's support. My quality of life has certainly improved!
Aarti Nagarkar
2023-07-27
Dr Roshani and the team at Reisaan Health, over a short span of a few months, helped increase my awareness around nutrition, metabolism, exercise, sleep and fasting as tools to pre-empt lifestyle diseases. The guidance and approach taken is to equip their clients to understand the interplay of many dimensions to good health and allows for each client/patient to arrive at a path that is sustainable, taking into account each individual's needs, circumstances related to work/home, and dietary preferences etc. One-on-ones with Dr Roshani and the team, supported by many hours of online content that simplifies jargon, and an app to track progress equips each individual to get on this path. I highly recommend signing up for a program not only to reverse life-style diseases/ailments, but also to increase awareness of body/health to substantially increase quality of life.
Found Reisaan Health very good. Excellent guidance. Gives details behind the problems and explains well. I have experienced positive change in my health and lifestyle. Further, guides and advises regarding other health issues and recommends the right kind of doctors for the same. Periodic calls to monitor progress. Overall had a very good experience and recommend this programme for a healthy lifestyle change.
I had diabetes for almost 20 years and was under medication. Fortunately my wife came across recommendations of Dr Roshni who helps patients to reverse diabetes through lifestyle change. Honestly I was sceptical at the beginning but I thought of giving it a try. I am fortunate that decision paid up. In only three months into the program I am off medication and my sugar levels are normal. I would recommend her to everyone who has diabetes.
Dr.Roshani's approach to health & fitness will teach you, test you and inspire you to keep going. Reisaan Health's programme is structured in such a way that you learn about and understand your personal relationship with what you choose to eat and how it affects your body in a very simple way. Weight loss is just 1 of the benefits you derive from this programme, there are so many more which you'll be able to feel and see and that's why this is not just a weight-loss programme. Dr.Roshani and her team are fantastic, they guide you through the process of lifestyle transformation, changes that you can stick with and not struggle to maintain. They even share tips & tricks to help you stay on track. I found the programme so helpful that I took it twice, several years apart.
The approach suggested to me by Dr. Roshni and the group has been very helpful in controlling IBS related symptoms. My energy levels are up and I am able to work more efficiently. - Prasad